Spooky Season: The Ecommerce Holiday to Watch
Just for good measure, it's October 3rd also known as the Mean Girls national holiday.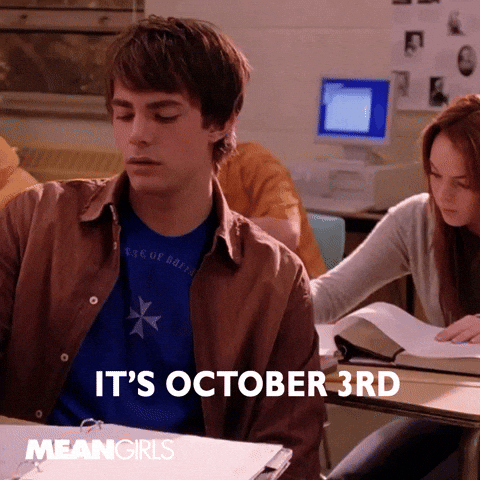 Happy Birthday, Aaron Samuels. You are a national treasure.
But this isn't the ecommerce holiday I'm talking about. I'm talking about Halloween. With spooky season running through the month of October, this holiday is a major selling opportunity to get ahead in Q4 as companies gear up to Black Friday. In 2017, Halloween racked up a total spending of $9.1 BILLION. Shopify stated, "Consumers were expected to spend $3.4 billion on costumes (purchased by 69% of Halloween shoppers), $2.7 billion on candy (95%), $2.7 billion on decorations (72%), and $410 million on greeting cards (37%)."
So, how do you implement an ecommerce marketing strategy?
Get your ghosts, goblins, and ghouls in order for this upcoming season by creating a strategy you can implement over the next three weeks. Theming your website, customizing banners, and pushing social media content are all ways to prepare for Halloween.
Spooky Content
Gear up for the best holiday by creating inspirational content focused around Halloween. Check out how Urban Outfitters channels their inner witch with a line of mystical products. UO does a great job of showcasing Halloween items and how they can be used throughout the year.
https://www.instagram.com/p/BobzYAagNE2/?utm_source=ig_web_copy_link
Anthropologie displays their fall line with the background set at a pumpkin patch.
https://www.instagram.com/p/BoNXhUchxfL/?utm_source=ig_web_button_share_sheet
Modcloth's display of Boo-tiful products are Halloween retail you won't want to throw away come November 1st.
Want to step it up? Create a user-generated content campaign and have your customers provide creative content for you to repost.
Trick-or-Treat Online
Now, how do you do that? Partner up with various ecommerce companies to offer discounts when you shop at two different stores. Halloween spirit is all about community so why wouldn't you team up with other businesses? If you're a click-to-brick company, try to link with pumpkin patches or local farms to offer discounted tickets when customers shop with you. And, when handing out candy (because you don't have a choice) don't forget about branding. Print your logo and company on the candy you hand out!
Have any other spooky ideas for Halloween marketing? Let Zmags know.