Ecommerce Best Practices|Online Shopping Trends|Zm | Ecommerce Best Practices|Zmags News | Ecommerce Best Practices | Ecommerce Articles
Seven Ecommerce Trends for 2023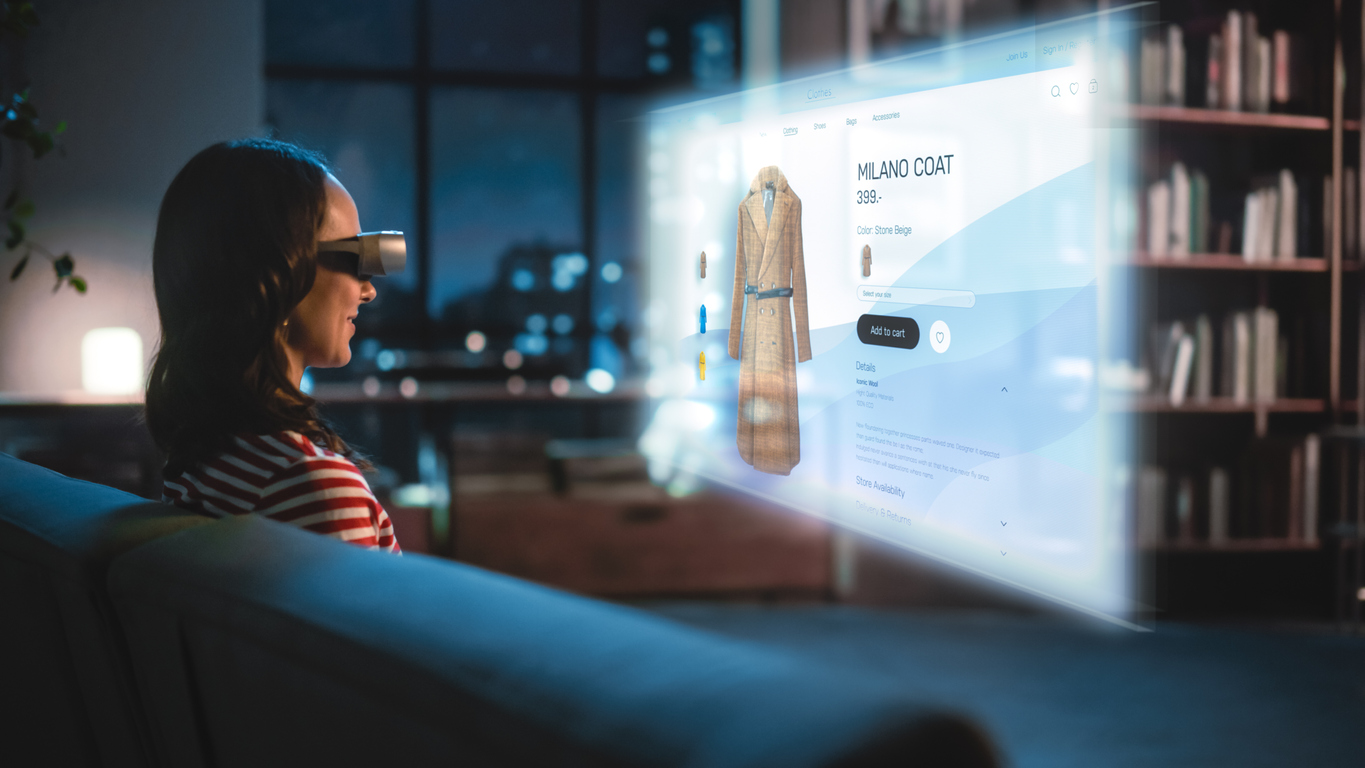 It's no secret that ecommerce is big business. After experiencing a 27.6% growth in sales in 2020, in large part due to the pandemic, Statista projects global ecommerce annual sales will exceed $6 billion by 2024.
With more than 263 million online shoppers in the US alone, one may think selling online has increased in ease. However, with 9.1 million online retailers and only 1.94% of ecommerce store visits resulting in an online shopping sale, it's more important than ever that online stores look at what they are offering to ensure it aligns with the needs and wants of online shoppers.
Integrating Ecommerce Trends to Increase Online Shopping Conversion
Looking at projected trends for 2023 is one place to start when evaluating your ecommerce website. Just like a brick-and-mortar store updates their displays, your ecommerce shop needs to innovate to stay fresh, highlight new offerings, and improve conversion rates.
By working to align your online store with popular trends you not only stay relevant in the eyes of customers but also increase conversion rates by creating a positive online shopping experience.
Here are seven trends you can expect to make waves in the ecommerce universe in 2023.
Video Shopping
Online video content is consumed at such a significant rate that in 2022 time spent on Tiktok alone grew by 210% year over year. This level of video consumption opens many opportunities for ecommerce stores. Product videos, live streams, video influencers incorporating products on social media, daily vlogs, and integrated user-generated content are just a few ideas for video use. It's clear that video is king with consumers and ecommerce businesses that figure out a strategic way to integrate interesting, fresh video into their store sites and social media posts will reap the benefits of higher engagement, social commerce, and buyer loyalty.
Because there is a growing percentage of shopping done through mobile phones, you may want to watch our latest Master Class, "Mobile Engagement Tips and Tricks for eCommerce."


Personalization
Consumers are demanding more and more personalized content in their buying experience. Gone are the days of one-size-fits-all presentation layers and storefronts. Research has shown that 49% of online buyers made an impulse buy after receiving a personalized product recommendation. The research is clear - people spend more in the e-commerce market when they feel like they are being treated as unique. Content personalization based on location, recently viewed, or interactions with email marketing materials are just a few ways to begin personalizing the messaging and experience of your ecommerce store in 2023.
Use of Artificial Intelligence (AI)
Chatbots will continue to grow in popularity in 2023. Consumers want to be able to interact with your ecommerce website and receive an instant response if they have a question or need assistance. Beyond chatbots, expect to see AI being used in product recommendations and semantic-based site searches.
Augmented Reality (AR) and Virtual Reality (VR) Shopping
According to 1Digital Agency, 35% of people said they would shop online more regularly if they could virtually try on products. This demand for increased confidence in online purchasing will be the root cause of an AR/VR shopping explosion over the coming years. AR and VR allow people to interact with products in an entirely new way delivering a sophisticated and personalized customer experience. It is estimated that by 2028, the US market for VR retail will be $5.4 billion.
Environmental Stewardship
In recent years, global concern for the environment and sustainability has increased and with that increase, people are becoming more interested in supporting a business that prioritizes earth-friendly sustainable practices. According to a GreenPrint survey, 75% of Millennials are willing to pay more for an environmentally sustainable product and are more likely to support a business that prioritizes the environment in its business practices. Fairtrade, local sustainable sourcing, and carbon neutrality are just some of the environmental considerations that consumers are looking for when supporting businesses.

Payment Options
In 2020, 29.8% of online sales were paid using a digital wallet such as PayPal, Venmo, and Apple Pay to name a few. That's up from 23.7% of sales in 2019. The same research suggests that by the end of 2024, more than 50% of all online sales will be paid for through a digital wallet. Last year, nearly 73% of all online purchases were made from a mobile device. And buyers don't want to have to pull out a credit card to pay; they want to use their digital wallets already securely saved on their smartphones. In 2023, we expect ecommerce businesses to offer more payment methods including faster, more convenient, and more secure mobile shopping checkout options.
Best-in-Class Service
Though not a new trend for 2023, it can't be left off the list as consumers continue to demand superior customer support. Research from Microsoft indicates that 90% of consumers use customer service as a deciding factor on whether to do business with a company. Salesforce Research paints a similar story as to the importance of service with 89% of consumers being more than likely to make another purchase from a business after a positive customer service experience. Emphasis on response time, omnichannel shopping experiences, multichannel support, and offering a personalized shopping experience are just a small number of ways this trend will play out in 2023.
Turning Ecommerce Trends into Sales Growth
When it comes right down to it, these trends all point to one thing - offering an engaging, personalized, customer-centric experience on your ecommerce site drives customer interaction, conversions, and loyalty. With Zmags Creator, we help our clients create dynamic online experiences for their buyers that drive conversions and optimize the consumer experience. Let's connect today to see how we can help you reach your e-commerce sales goals.
You may also be interested in our recent blog article "8 Ways to Get More Conversions from your Ecommerce Site."