5 Customer Experience Best Practices That Convert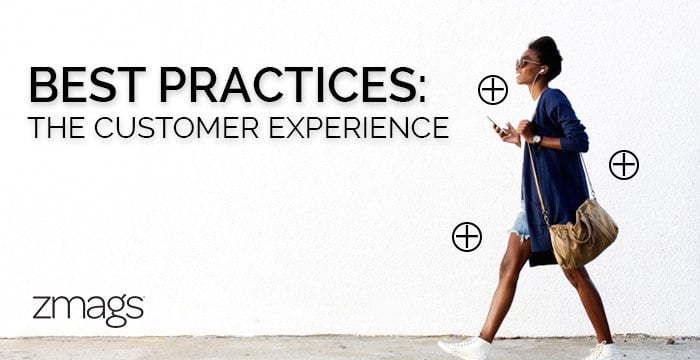 Sharing perspectives on the latest trends and tips to help eCommerce brands stay ahead to engage and drive revenue.
Online shopping is not just for large companies - with the latest ecommerce platforms and features, retailers big and small can easily set up an ecommerce channel. But with more and more options for shoppers every day, it can be difficult for brands to stand out and get their piece of the ecommerce pie. The way to meet this challenge is through compelling and shoppable digital experiences that provide value to shoppers. Content and product information needs to go beyond the standard product grid – it needs to inspire and create a rich customer journey. Brands that invest in delivering this content are not only industry leaders but revenue leaders. Below are five ways brands can deliver an elevated shopping experience.
1. Incorporate Quickviews Across All Content
An easy way to streamline the path to purchase for time-limited shoppers or time-rich browsers is through integrated quickviews. With one click, customers can activate an ecommerce-enabled lightbox to add an item to their shopping cart, without leaving the digital experience and the shopping mindset. This means they can continue exploring your content, and ultimately continue buying. Without them, shoppers are left to their own devices and might lose interest if forced to search through product grids on their own. You've spent time and resources to make your content engaging, so why not make them significant revenue generators as well? A great example is New York & Company's denim trend page. The content is visual, inspirational, and through quickviews, instantly shoppable - shoppers can buy the entire outfit in just one click.
2. Create Curated Collections that Inspire
Curated collections should be a one-stop shopping destination for online customers, with easy shoppability and practical inspiration. Ultimately, a well-curated collection gives shoppers a compelling reason to buy. They add context to the products – whether for a holiday, a season, or even a vacation destination – and make it easy for shoppers to not only connect to the products, but to the brand. Long Tall Sally's "A Weekend in Barcelona" lookbook does just this. Shoppers who are exploring this experience are likely planning a trip abroad themselves, and within this lookbook they can find everything they need for their travel wardrobe. And because the collection is curated so well, shoppers won't feel overwhelmed by choices – their favorite brand has already narrowed it down for them.
3. Regularly Deliver Fresh Content
Delivering fresh content on a consistent basis can be difficult for retailers who face production challenges, but the results are infinitely valuable. In the age of Twitter and Amazon Prime, consumers expect new and fresh content at a moment's notice, and reward the brands who deliver new and entertaining content with their dollars and their loyalty. When shoppers discover your brand website is a consistent source of fresh content, they'll plan to return regularly. We love Dermstore's fully shoppable and interactive blog for just this reason. With instructions on finding the perfect red lipstick, to a tea tree oil guide, the posts are dynamic, fun, and always fresh. Shoppers know they can return to the blog several times a week for something new.
4. Design Content for All Devices
More than ever, consumers are choosing to do their online shopping on their mobile devices, but a mobile shopping experience is keenly different than a desktop experience. Because of the challenges the small size of a smartphone screen present, mobile content must be just as engaging as desktop content, but effortless to navigate. And the purchase process should require as few clicks as possible. When designing your content, you should consider how it will translate to a mobile screen with limited real estate. Serena & Lily's pillow mix + match experience is a great example of content that is easy to engage with on any screen size. The experience resizes itself appropriately, and with one touch mobile shoppers can activate quickviews to add an item to their shopping cart.
5. Provide Guided Selling Experiences
Guided selling leads shoppers down the path to purchase without forcing them into buying; the experience itself is often just as much of a draw as the products. A strong guided selling experience should be fun and inspirational, and take the guesswork out of shopping. Guided selling can come in the form of quizzes, step-by-step tutorials, or buying guides, but the ones that truly stand above the noise show customers what they need before they even realize it themselves. Philosophy's fragrance quiz gently guides shoppers to the perfect perfume through fun questions about dream vacations and weekend plans. When customers reach the end of the quiz, they can feel confident in the result as well as making the purchase.